Baleares:

Mediterranean Paradise

This wonderful group of islands is divided into Gimnesias (Mallorca, Menorca and Cabrera) in the North, and Pitiusas (Ibiza y Formentera) in the South-West.

Their excellent climate with some 300 days of sun per year, wonderful beaches, a rich cultural offer and the unusual hospitality of their inhabitants make Balearic Islands one of the preferred holiday destinations in Spain. There are more passengers at the airport of Palma de Mallorca than at the airport of any other Spanish city. Hardly anybody who has spent holidays here didn't wish to return, in fact, many visitors have made the islands their permanent home. Each of the islands has a strong personality all of its own, and each of them offers much more but the possibility to spend nice holidays at the beach ...

Mallorca: Mediterranean Lady
This elegant island has to offer anything a visitor might dream of. Tourism at Mallorca started to develop already in the 1920s, and until the Spanish Civil War it was mainly intellectuals and artists who were attracted by this island.
Mallorca's wonderful climate, beautiful landscapes as well as its cosmopolitan ambience make it a privileged holiday resort, with a cultural offer comparable to the one of many European capitals. The Auditiorio de Palma, for instance, ranks among Europe's top concert halls. At Mallorca, you will find relaxation, inspiration, culture and entertainment ...

Mallorca: What to see
Most visitors spend all their holidays at the beach where their hotel is located and do not consider how attractive can be a tour through the island.

Let us start with the capital, Palma de Mallorca, and its beautiful bay, Bahía de Palma. The way from the port to El Arenal is ideal for an excursion by bicycle. At those just 16 kilometers, all the time along the seaside, you will see the outstanding beaches El Portixol, El Molinar, Coll d'En Rebassa and Can Pastilla, before arriving to the final destination.
Illetas and Santa Ponça are other great beaches with fine sand and crystalline water.

Another recommendable excursion from Palma is the mountain range Sierra de Tramuntana in the North-East, parallel to the sea. You should visit the picturesque village Calvía, located in typical mediterranean landscape, with its Romanesque-Gothic church Iglesia Parroquial and the 18th century castle Castillo de Bemdinat.

On the way to Andraitx you will pass romantic fishing villages and some of the island's most outstanding landscapes. Camp de Mar is a most beautiful bay with a small island at its center, and Puerto de Andraitx is a natural port surrounded by pine woods. Andraitx itself has to offer a fantastic view over the coast, as well as some interesting monuments: its church, Iglesia Parroquial, and the house palace of Son Mas. San Telmo is, without doubt, the most visited port at the island. Major attractions are its 16th century fortress and the ruins of the Sa Trapa Monastery nearby. It is also the starting point for excursions to the beautiful island Isla Dragonera.

Taking the road N-710 from Andraitx and driving along the marvelous coast, you should pay special attention to Puigpunyent with its beautiful cultures of olives and almonds and Valldemosa, with its Real Cartuja where Chopin spent the winter 1838/39, and its charming port. Deiá, is a beautiful village with architectonical constructions in remarkable harmony with nature. Another attraction is Deiá's unique cementery. Bahía de Lluc Alcari is another most beautiful beach.

Soller , with its manorial houses, is another must see. It has as well a curious tramway leading to the port, and a romantic fishing port. Monuments to visit are the neo-gothical church Parroquia de San Bartolomé, the museum Museo de Soller and the Convent of San Francisco. Very close to Soller there is Biniaraix , an outstanding example of typical mallorquinian architecture. Narrow mountain roads through marvelous landscapes lead us to Sa Calobra with the monastery of Lluc, located at one of the highest peaks of Mallorca. Nearby there is the small village Escorca, with an interesting museum.

Pollença, a very picturesque place, is located at the foot of two hills. Both offer a splendid panorama. Pollença's museum includes paintings, medieval arts and an interesting zoological collection. Worth a visit are also the 16th century tower Atalaya de Formentor, the ruins of the 14th century castle Castell del Rei, the Greco-Roman temple Parroquia de Santa María de los Angeles, the sanctuary of Puig de Maria, and the Calvary Mountain . Its "Via Crucis" leads to a 14th century oratory. The fishing port Puerto de Pollença, at 6 kilometers, has become an artists' colony, founded by Anglada Camassara, whose works are exposed in the museum. Also the birthplace of poet Costa i Llobera can be visited here. Just a few kilometers from Pollença you will find the marvelous beaches Cala de San Vicente and Playa de Formentor.

Located at the other extreme of the Bahía de Pollença there is the medieval town Alcudia . Take yourself time to have a walk through its narrow lanes flanked by house palaces of 16th and 17th century and to see its church, Iglesia Parroquial, its town-gate, Puerta de la Ciudad, and its Roman Theater . The road N-717 leads us to Inca, known for its highly reputated textile and shoe production. Worth a visit are, apart of the Cathedral, its wine cellars with huge barrels called botes congranyades. The nearby mountain Puig de Santa Magdalena offers a great panorama. Now, via Binissalem, you'll arrive back to Palma.

Taking the N-717 from Palma direction South-East, you should visit Llucmajor and the outstanding landscapes around, as the well-known Bahía de Pi . The fortifications of Santanyí remind us of a time when pirates from the neighboor island Cabrera frequently attacked the town. The old town-gate, Porta Murada, is still conserved. In Felanitx, well-known for its wine production, you should visit the church Iglesia Parroquial and the Sanctuary of San Salvador.

Manacor is the second town in size on Balearic Islands. It has an important production of furniture, glass and artificial pearls. Its Archaeological Museum, with an important collection of prehistorical and paleochristian objects, is well worth a visit. The nearby Petra was the birthplace of Fray Junipero Serra, foundator of missions in today's California. You may visit the house where this monk was born, the monastery of 17th century, and the hermitage of Nuestra Señora de Bonany. Porto Cristo is an area of high touristical importance. Major attractions are the beautiful natural caves Cuevas de Drach, with a subterranean lake, the Acuario showing the submarine fauna of Balearic Islands, and Exotic-Park with a wide variety of cactus and exotic birds. Continuing your way along the coast you pass most beautiful bays, as Cala Millor, located at the Bahía de Artá. Artá is highly interesting thanks to its richdom in monuments: its castle, several small palaces, the San Francisco Monastery, Iglesia Parroquial, and a museum with important prehistorical objects. In Ses Paises were made important findings of the megalythical epoch. Last but not least let us mention the beautiful natural caves, Cuevas Naturales de Artá, and the fantastic view over Bahía de Alcudia which you may enjoy from Capilla de Betlem.

The picturesque fishing village Cala Ratjada with its 13th century castle Castillo de Capdepera has been converted into a residential area. You should visit the Jardines de Casa March, a very important private collection of modern art, the giant 12th century tower Torre de Canyamel, and the beautiful Cala Mesquida.

Bahía de Alcudia is certainly one of the island's most outstanding places. Enjoy the view from Monte San Talaia! And do not miss the beaches in its South as well as Puerto de Alcudia. Worth a visit is also the natural park Parque de la Albufera. Cyclists should know: there is a bicycle path of 12 km length around it.
Ibiza:

The White Island
Ibiza, often called the White Island for its typical architecture, became a major center of touristical attraction during the 1960s, being then famous for its "Hippie-Culture" and nudist beaches. Today Ibiza has an ample offer as well for families and older visitors, anyhow, still there are the young ones who are attracted by the island's rollicking nightlife, which already starts in the afternoon, at the beaches and in the center of town, to continue until dawn in the numerous discotheques.

If you leave the beaches behind you to explore the island's interior, you will find a pure and simple Mediterranean culture, and remains of populations which inhabited Ibiza thousands of years ago, as for instance the famous wall-paintings of Ses Fontelles.

Menorca: The Windy Island
Legend tells that the winds of Menorca modify the personality of people. Maybe that is the reason why those who came here once as tourists mostly return ... Menorca certainly has a very strong personality, and a very different one to the rest of the islands. Menorca, the "minor" island, as it was called by Romans, has an almost virginal interior (compared for instance to the "major" island, Mallorca) and shows interesting remains of its old history. On the other hand, there are beaches and lonely bays around it at a length of 216 kilometers. An ideal resort for all those who are looking for true relaxation.
---
Canarian Islands: The Happy Islands

This paradisiac group of islands, with a preferred climate and constant temperature through all the year, and splendid beaches of fine sand, consists of 7 larger islands (Gran Canaria, Fuerteventura, Lanzarote, Tenerife, La Palma, Gomera, Hierro) and a few smaller ones (Alegranza, Graciosa, Montaña Clara, Roque del Este, Roque del Oeste und Lobos). Surprisingly, the landscape of each island is radically different to the others.

Already Greeks and Romans reported on this archipelago of volcanic origins, and called it the Happy Islands, Garden of the Hesperides, Atlantida, ... Some historians suppose that the legendary continent Atlantis was located here. The islands' original population, called Guanches, is tall and of white skin.
In 1496 the islands became part of the Spanish kingdom, and the ships of Christopher Columbus stopped here on their travel to discover the New World.
Tenerife: Island of Eternal Springtime
Tenerife is the largest island of the archipelago. There are most varied landscapes: a mountain range with the mighty volcanic crater Cañadas del Teide, with a diameter of 20 kilometers, and the 3.718 meters high Teide in its center; extremely fertile valleys with important cultures of bananas and tomatoes; and a seaside offering as well beautiful steep coasts as wide beaches of fine sand.
This National Park offers a fascinating landscape, created by the elemantar forces of the volcano Teide. Christopher Columbus observed its last great eruption in 1492 from the nearby island Gomera, just before continueing his discovery travel to America. In 1798 there was another smaller eruption. The Teide has piled up some 12 million cubic meters of volcanic material at its sides, those formations being popularly called the noses of Teide.

With a height of 3.718 metern the Teide is not only the highest mountain of Spain, but as well the highest elevation in all the Atlantic Ocean. A cableway takes visitors up to 3.600 meters. From there you may climb the peak by foot.

On clear days you have a fantastic view. But at least equally impressive is the volcano's immense crater, with a circumference of approximately 80 kilometers. After previous agreement with the park's administration you may participate (by free!) at a visit. You will then enter the crater, first with a cross-country car, then by foot, until you arrive to volcanically still active parts.
Around the Teide there are several smaller volcanos more, as Mount Rajada (2.509 m) and Mount Chahorra (2.995 m).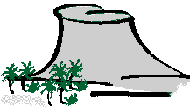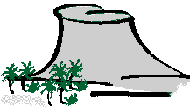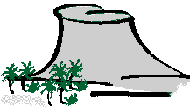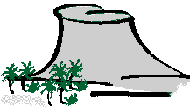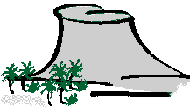 At the side of Teide there is a large flat country called Cañadas, having been used by the island's original poulation, the Guanches, as pastureland. Today it is covered with petrified lava having very bizarre forms, as the Roques de García, and several caves, as Cueva del Hielo or Cueva de los Cazadores.

In this area exist some extremely rare species of plants, as the Guanche Rose, of which are known only some 50 exemplares worldwide, the Teide Violet and animals, in particular lizards.
The Beaches of Tenerife
Playa de las Americas, being located at the island's south-eastern extreme, offers fabulous beaches of sand as well as the most modern infrastructure for tourism.

Playa de los Cristianos: fine beaches of golden sand and crystalline water, close to a picturesque fishing-village. Its outstanding infrastructure makes it one of the most attractive places for visitors.

Playa de las Galletas: at the island's southern extreme, with great hotel and sports installations. Punto de Rasca offers an outstanding panorama.

Playa de El Puertito: a 1,6 kilometers long beach of black sand, located close to the village Güimar.

Very close to it there is also Playa del Roque, another wonderful beach of black sand.

Playa de las Caletillas: another center of international tourism, three marvelous small bays close to Candelaria.








Fuerteventura: The Old Land
Fuerteventura, the island with the oldest history, has the longest beaches of all the archipelago, of wonderful fine sand.
Only a narrow channel separates Fuerteventura from the African continent. It is a paradise equally for spending holidays at the beach as for fishing. There are great beaches even very close to the islands capital, Puerto Rosario.
Gran Canaria: The Small Continent
... that is how this island is called because of its extremely varied landscapes with European, African and even American vegetation. The mountain range in the island's center, of a height of about 2000 meters, is cut by some bizarre canyons.

Hardly anywhere else you can find such different landscapes and even climatical zones being geographically that close one to each other: mountain massives, desert land, tropical forrests, ...
Along the seaside there are wide beaches of sand, and while elsewhere people are shuddering of cold, here the tourists are lying in the sun and looking at those mountainpeaks being covered with snow ...

Lanzarote: Landing on the Moon
Lanzarote is different, not only compared to the other islands, but to everything else on this planet. This extraordinary landscape seems to be of another world, and the inhabitants of the islands use to say that God forgot of Lanzarote on the Seventh Day of the Creation.
Lanzarote is of volcanic origin, as the other islands of the archipelago as well, but here volcanos have been active still in 18th and 19th century. Great parts of its surface are covered with ashes and lava, making you feel that you were on the moon.
Anyhow, Lanzarote's inhabitants made a great effort to cultivate this land, and today you find large plantations of fruits and vegetables. Most surprising is perhaps the region of Geria, with vineyards between volcanic craters.
Not to forget about are also the works of great Canarian architect and artist Cesar Manrique, adding more attractions to this unique island.
La Palma: The Beautiful Island
La Palma, the green island, has to show two world records: La Caldera del Taburiente is the world's largest volcanic crater, with a diameter of 9 kilometers and a depth of 770 meters. From the view-point Mirador de la Cumbrecita this terrific natural monument can be overlooked best. On the other hand you will find at La Palma the greatest elevation compared to the diameter. The island's highest mountain, Roque de los Muchachos, with an astronomical observatory at its peak, measures 2423 meters.